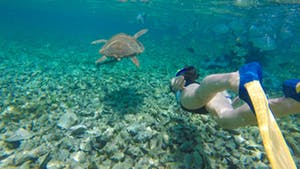 BELIZE AND TIKAL PRIVATE EXPEDITION
DURATION: 9 Days | ACTIVITY LEVEL: Light-Moderate | Just beyond the pristine beaches of the Belizean coast, lush jungles harbor fascinating wildlife, ancient ruins, and a mélange of Caribbean and Latin American cultures. Journey to the country's remote southern reaches to discover coastal forests teeming with rare marine and birdlife, and sleepy villages where the culture of the modern-day Maya thrives. Cross the border into Guatemala, and wander the ancient passageways of Tikal's temples; and descend into the Maya underworld on a caving excursion. Then set out from Ambergris Caye and dive into the magical undersea of the Belize barrier reef.
Learn More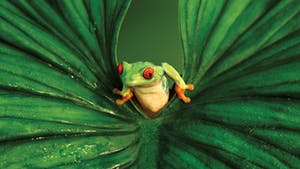 COSTA RICA PRIVATE EXPEDITION
DURATION: 9 Days | ACTIVITY LEVEL: Light-Moderate | The flourishing jungles of Costa Rica are serene and untouched, punctuated by the iridescent blue flash of a morpho butterfly, the mist of a waterfall, or the rhythmic call of a howler monkey. Discover the incredible biodiversity hidden under the canopies of three distinct rain forests, exploring with top naturalist guides. Ride white water through lush river canyons and fly tree to tree on zip lines strung through the forests of Limón. Survey leafy treetops from the peak of a dormant volcano in the northern highlands. Then head into the coastal primary forests of the Osa Peninsula to discover a magnificent array of wild species.
Learn More
Need Assistance?
Our team is at your service to help you
1 800 OCEANS
1 800 623 267
Or send us an email