Mediterranean

Experience sun drenched seas
GREECE
Explore the treasures made by man and nature over the centuries. Enjoy refreshing dives in crystal clear waters, walk along cobblestone alleys and enjoy romantic views of memerizing sunsets.
GREEK ISLANDS
HERAKLION - a city filled with palaces, fountains and mythical labyrinths. Capital of Crete, Heraklion is brimming with landmarks, world class museums, golden beaches and a stylish nightlife scene that shape a destination to please everyone's taste.
MILOS - Dramatically emerging from the Aegean Sea before you, you'll be spellbound by Milos contrasting volcanic landscape thats full of refreshing surprises. Find peace and tranquility on one of the many beaches and feel the cooling refreshing effect of the Aegean as you swim in its serene sea caves.
MYKONOS - Flaunts its double personality the moment you set eyes on its coastline. Basking in year-round sunshine, its rugged rocky landscapes blends seamlessly with smooth sandy beaches. In the distance, undulating hills host the islands iconic windmills turning in symphony with the seasonal winds that have branded Mykonos 'Islands of the Winds'.
PATMOS - Stepping foot on the island of Patmos you'll be bowled over by its ageless touching presence - villages appear undisturbed for centuries and its natural volcanic beauty captivates and absorbs all your attention. Patmos is also steeped in history where architecture remains testament to Greek, Roman and Byzantine influences.
PIRAEUS - Gateway to the Greek Islands - Athens ancient port. The largest port in the Mediterranean and primary departure point for Greek Island Cruises from Athens. A port since antiquity, its seemingly infinte rows of quays are filled with luxury yachts and the comings and goings of people visiting the city of Athens or heading out to the blissful Greek Islands.
RHODES - stepping off the cruise ship, an island of contrasts awaits, a tranquail paradise, rich with nature and layered with history wandering the old town, you'll feel the presence of the Crusaders who once walked the same cobbled streets.
SAMOS - is an island steeped in history. Thick lush forests carpet the slopes of an island that's shrounded in mystery and magic. Deep pockets of caves appear from nowhere and virgin landscapes seem untouched by time. Cosmopolitan yet deeply historical, the island of Samos guards layer upon layer of fascinating historical times that only those who venture in can discover.
SANTORINI - The island will greet you with its striking cliffs, promising adventure and legendary tales. The almost vertical towns of whitewashed houses and blue-domed churches will rise above the blue Aegean like an oasis of beauty and calm. While the island is most famous for its striking landscape, Santorini provides a feast for all senses: Feel the heat of the sun under your feet as you walk along the black sand of its volcanic beaches. Savor the flavors of local products by pairing one of the island's most famous dishes, creamy Greek fava, with a bottle of locally-produced Vinsanto wine.
VOLOS - Step off your Volos cruise, and you're greeted by a thriving university city whose energetic pace will whisk you up into its whirlwind of activity, both at the port and in the tsipouradika - traditional tavernas - and set you on course to uncover some real architectural gems, both ancient and neoclassical. Wander around and you'll find grand urban mansion
CYPRUS
Neolithic dwellings, Bronze Age and Phoenician tombs, remnants of once-mighty city-kingdoms, Roman mosaics, mountaintop castles and Byzantine churches – home to a glut of renowned frescos – lay scattered through the countryside. While strolling the cities you can spot the preserved architectural legacy of the Lusignan, Venetian and Ottoman periods. Cyprus may welcome you to flop out on the beach, but dig into the past here and you'll unearth the entire history of the Mediterraneans sitting beside nods to the city's long-lasting industrial heritage.
The landscape and Mediterranean climate mean that outside is where it's at – and where you should be. Sun-soaked stretches of sand are Cyprus' calling card and there's a beach for everyone here, from wild and windswept to family-friendly and packed. Every conceivable water sport is on offer, from scuba diving to skimming the surface on a kite- or windsurf board. And if you tire of all that blue, strike out into the interior, where wildflower-studded meadows and valleys of densely planted vineyards sweep up to a pine-clad mountain spine offering hiking, biking and, yes, even winter skiing.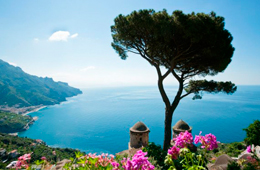 .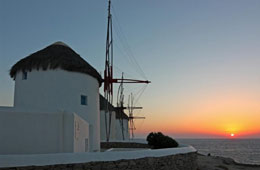 .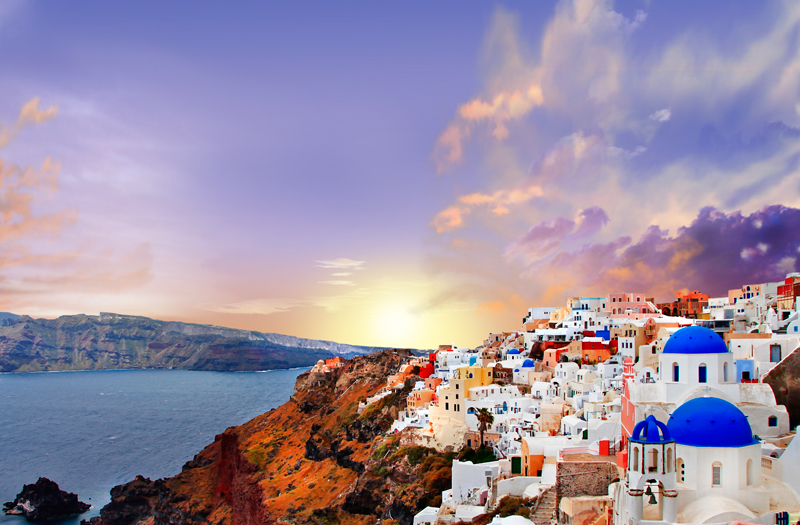 .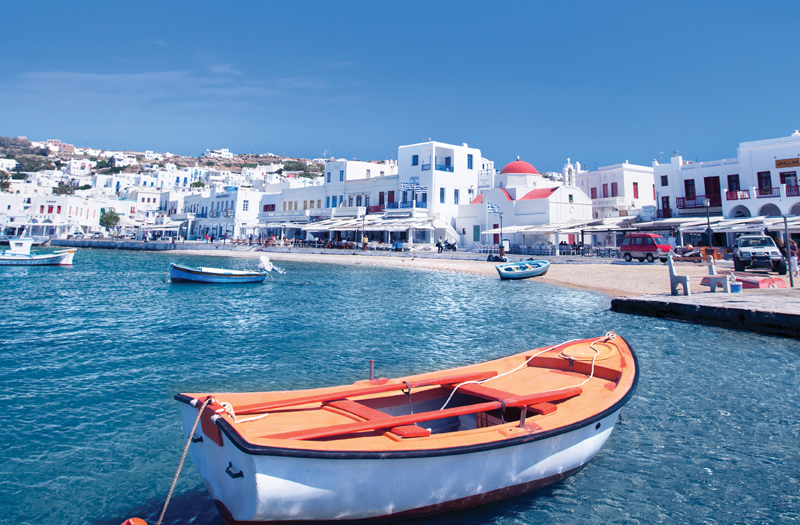 .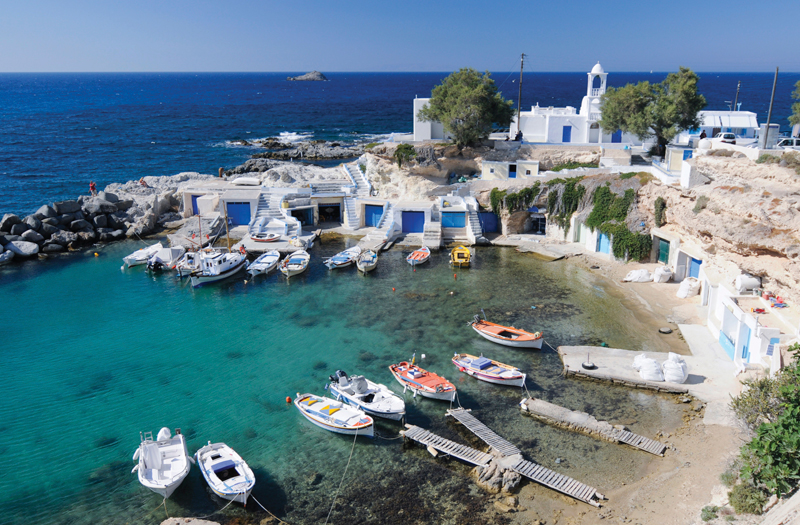 .
Cruises
Discover Travel Shop has multiple options for cruising in the Mediterranean
Celestyal Cruises is the home-porting cruise operator in Greece and the preeminent cruise line serving the Greek Islands and East Mediterranean. The company operates four mid-sized vessels, each one cosy enough to provide genuine and highly-personalized services. The foundation of the company's philosophy is the 'destination.' Every cruise focuses on true cultural immersion, offering authentic, lifetime experiences both on board and on shore wherever its vessels sail.
Variety Cruises is one of the leading yacht cruise lines worldwide, operating a fleet of 11 fully owned vessels offering travelers the ultimate Yacht Cruise experience. With capacities ranging from 5 to 36 cabins, Variety Cruises' upscale yachts and experiential cruise itineraries embrace each destination by visiting much-loved and unfrequented ports of call in a private, intimate and relaxed environment.
---
Tours
Celestyal Cruises all inclusive experience allows passengers access to select shore excursions as part of their cruise price while Variety Cruises allow passengers to enhance their voyage with a range of options tours and extensions available.
Contact Discover Travel Shop for more information.
Need Assistance?
Our team is at your service to help you
1 800 OCEANS
1 800 623 267
Or send us an email