Antarctica

Venture down to the very end of the world
The Southern Hemisphere has significantly more ocean than land, making it great for exploring by ship.
Join us as we travel down to the very end of the world, sailing in the wake of the great Antarctic explorers of the past. We venture far into these remote areas, some of them completely iced down and totally unreachable for most of the year.
This isolated continent is enclosed by a huge cold-water current so here in the midst of the great white open you will find nature at its most sublime and haunting.
Home to millions of penguins and seals, during the austral summer Antarctica also acts as a feeding area for thousands of whales. You may see shoals of penguins swimming out to sea to hunt for krill, the torpedo-like leopard seal patrolling the shorelines, keeping a sharp eye on all movements, the breath of the humpback whale that is heard in the distance followed by frantic turning of heads trying to locate it.
No matter what other parts of the world you have seen on previous travels: Antarctica is different from anything else you will ever experience.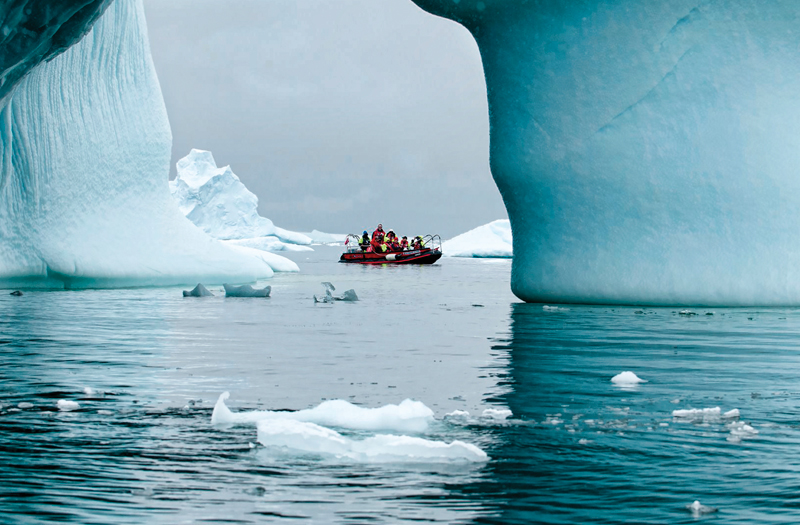 .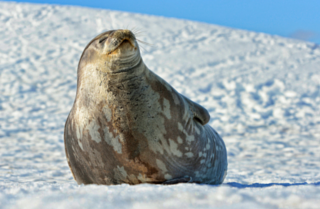 .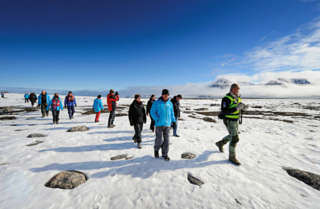 .
Cruises
You can choose among a variety of expedition sailings with Hurtigruten on either MS Midnatsol or the smaller MS Fram.
MS Midnatsol starts and ends her voyages in Puntas Arenas, so you can explore the deep fjords of Chile, see the spectacular landscapes and nature of Patagonia, visit Cape Horn, and then see all the highlights of Antarctica. Popular voyages include the 15 day Chilean Fjords and Antarctica, 15 day Cape Horn to the Penguins of Antarctica and the 17 day South America and Antarctica sailings.
With MS Fram you go on true expeditions. The ship is small, so it is the ultimate way to really explore Antarctica, taking you up close to otherwise inaccessible locations. Popular voyages include the 14 day the frozen land of the penguins, 20 day Ultimate Antarctica Experience and 16 day Antarctic Circle Expedition.
Other options are available, visit Hurtigruten's profile page for a full list of their offers and sailings.
---
Tours
Included in the price of your Hurtigruten voyage is a range of expedition landings which will take you ashore to see wildlife and historic sites close up, and also offer the chance to try several excursions that will challenge you, both mentally and physically. Contact Discover Travel Shop for more information.
Need Assistance?
Our team is at your service to help you
1 800 OCEANS
1 800 623 267
Or send us an email