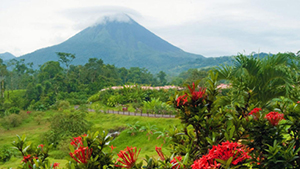 COSTA RICA: CLOUD FOREST TO THE CARIBBEAN
DURATION: 9 Days | ACTIVITY LEVEL: Light or Moderate | Explore Costa Rica's national parks and reserves on a journey from mist-shrouded cloud forests to volcanic landscapes and coastal jungles. Spot bright-winged birds in Carara Park National Park, and venture deep into Monteverde's rain forest to search for monkeys, sloths, and rare orchids. Discover the ecosystems surrounding the smoldering Arenal Volcano, and encounter a wealth of wildlife along hidden waterways in Tortuguero National Park.
Learn More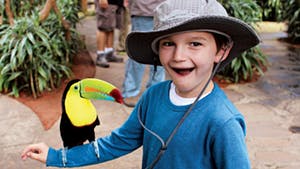 COSTA RICA FAMILY EXPEDITION
DURATION: 7 Days | ACTIVITY LEVEL: Light / Moderate | From misty cloud forests to ancient volcanic landscapes fringed by jungle, Costa Rica brims with natural wonders. Encounter wildlife and wild places close up as we float, hike, and rappel on a fun-filled family adventure. Peer at white-faced capuchins, jaguars, howler monkeys, sloths, caimans, and toucans. Swing through the cloud forest canopy on a zip line and splash down the Corobicí River on a rafting trip. Immerse yourselves in local life on visits to a coffee plantation, a rural village, and the lively markets of San José.
Learn More
Need Assistance?
Our team is at your service to help you
1 800 OCEANS
1 800 623 267
Or send us an email