UK

Scottish Islands - Experience the unique magic, mystery and rich diversity
Scottish Islands
The widly beautiful coast of Scotland is scattered with hundreds of islands and islets shaped by the relentless pounding sea ad the ever-changing warher. Sublumely secluded, all are unique, forming a world apart that is little-known and accessible to the very few - yours to explore from the comfort of our delightfully small ship, Hebridean Princess. Experience their magi and mystery; revel in their rich diversity from the Firth of Clyde to the Inner and Outer Hebrids. Come ad discover these precious island gems.
The summer schedule will see Hebridean Princess venture to the south coast of England, including the isles of Scilly and the Channer Islands. Some of the islands are so of the beaten tracel that no landing place is available. Hebridean Cruises will use their special beach landing craft for an exciting chance to wander an uninhabited island or headland.
The effects of the Gulf Stream bring a warmth and a fertility to this region that make it quite unlike any other in the British Isles and srong connections in this remote corner of the kingdom enable Hebridean Island Cruises to arrange visits to privately owned castles and gargdens.
Outer Hebrides
The Outer Hebrides, also know as the Western Isles, is a chain of islands off the West Coast of Scotland. From the isle of Lewis in the NOrth to Vatersay in the South, the Outer Hecrides offer a range of islands to discover on the edge of the Atlantic Ocean.
Inner Herbrides
The Inner Hebrides is a large group of islands located between the Outer Hebrides and mainland Scotland. Discover the stunning landscapes, historic castles and cultural heritage of these unspoiled islands.
Northern Isles
The Northern Isles are a chain of islands off the North Coast of mainland Scotland. Discover rugged coastlines, facinating wildlife and unspoilt landscapes that Shetland and Orkney have to offer.
Firth of Clyde Islands
Firth of Clyde Islands are situated in the Firth between the regions of Ayrshire and Argyll. Discover the distinctive landscapes, facinating wildlife and sweeping sandy bays that these islands have to offer.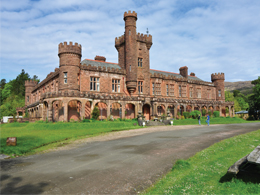 Kinloch Castle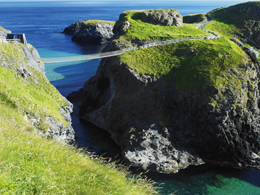 Carrick A Rede Bridge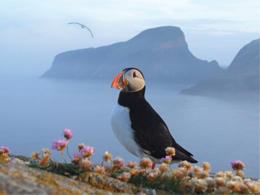 Puffin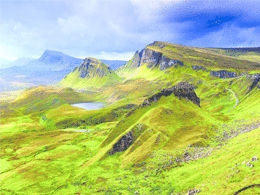 Quiraning Isle of Skye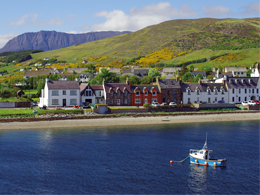 Ullapool Harbour
Need Assistance?
Our team is at your service to help you
1 800 OCEANS
1 800 623 267
Or send us an email