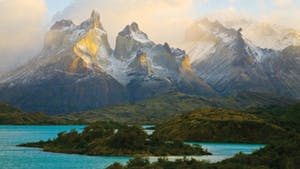 EXPLORING PATAGONIA
DURATION: 12 Days | ACTIVITY LEVEL: Light / Moderate | Carved by fjords and capped by glistening glaciers, Patagonia is a natural wonderland. Cruise through a landscape of thick forests and icebergs to the tip of Cape Horn and the Strait of Magellan. Then continue overland to Patagonia's crown jewel—Torres del Paine National Park—and end our journey in Santiago, Chile's vibrant capital.
Learn More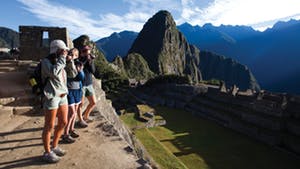 PERU FAMILY EXPEDITION
DURATION: 7 Days | ACTIVITY LEVEL: Light / Moderate | Introduce your family to the mysteries of the Inca and the vibrant traditions of the Andes on this fascinating journey to Peru. Venture into Inca fortresses and towns built of giant boulders, and get immersed in the swirl of colors and crafts at a village market. Try your hand at traditional weaving and go hiking among salt terraces and ancient ruins. A spectacular train ride brings us high into the Andean peaks to amazing Machu Picchu for a full day of exploration in this lost citadel of the Inca.
Learn More
Need Assistance?
Our team is at your service to help you
1 800 OCEANS
1 800 623 267
Or send us an email